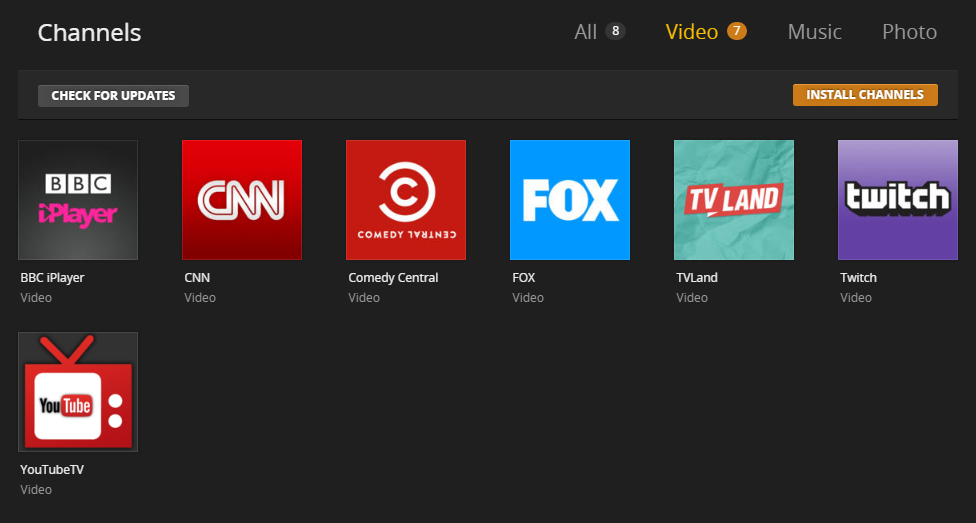 Plug-ins on Plex can enhance the user experience by providing extra features straight to your home theater. Installing these plug-ins can be a 5 second job but is worth noting the procedure as some plug-ins require updates that will need you to follow this process every now and then.
For this installation we will assume that your Plex service has been installed onto an Ubuntu headless server.
Preparation
We will first need to navigate to the folder which holds these plug-ins to start downloading and installing the files. Default Plug-ins folder will be as follows:
/var/lib/plexmediaserver/Library/Application Support/Plex Media Server/Plug-ins
Download and Install
Once you are here you can simply download the modules you wish to install (in this example I have chosen kolsys's YouTubeTV plug-in. I usually find my plug-ins on GitHub so the command used to download and unpack it is:
git clone https://github.com/kolsys/YouTubeTV.bundle.git
As this command downloads and also unpacks it, you will find a .bundle folder which is recognisable to Plex and will be available immediately. All you have to do now is browse to your channels section with Plex and launch your new app!